Thank you for completing our online form. We'll get in touch soon. If your matter is urgent, please call our main office number 844-744-2451.
The Chimney Swift Ltd. is a chimney cleaning and inspection company. You will have peace of mind knowing that your chimney, stove or fireplace is operating safely for you and your family. If you need sweeping, a WETT inspection or chimney cap installation please contact us at our Guelph or Kitchener office.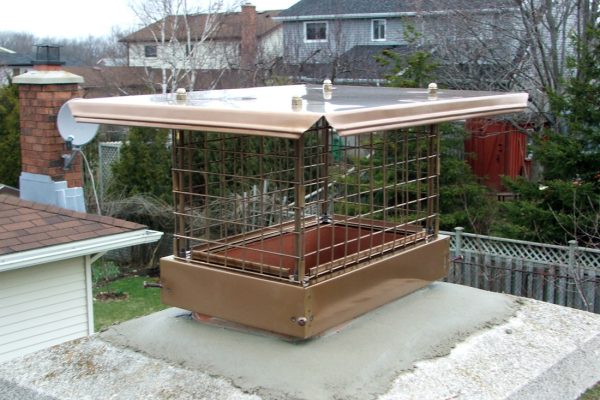 A chimney cap is a specially designed metal cover that is mounted on top of a chimney or fireplace. A chimney cover is designed to prevent incoming rain water from eating away at the mortar and bricks, as well as prevent birds and small animals from entering the chimney. Chimney caps can prevent fires caused by burning embers that exit the chimney.
Read More »